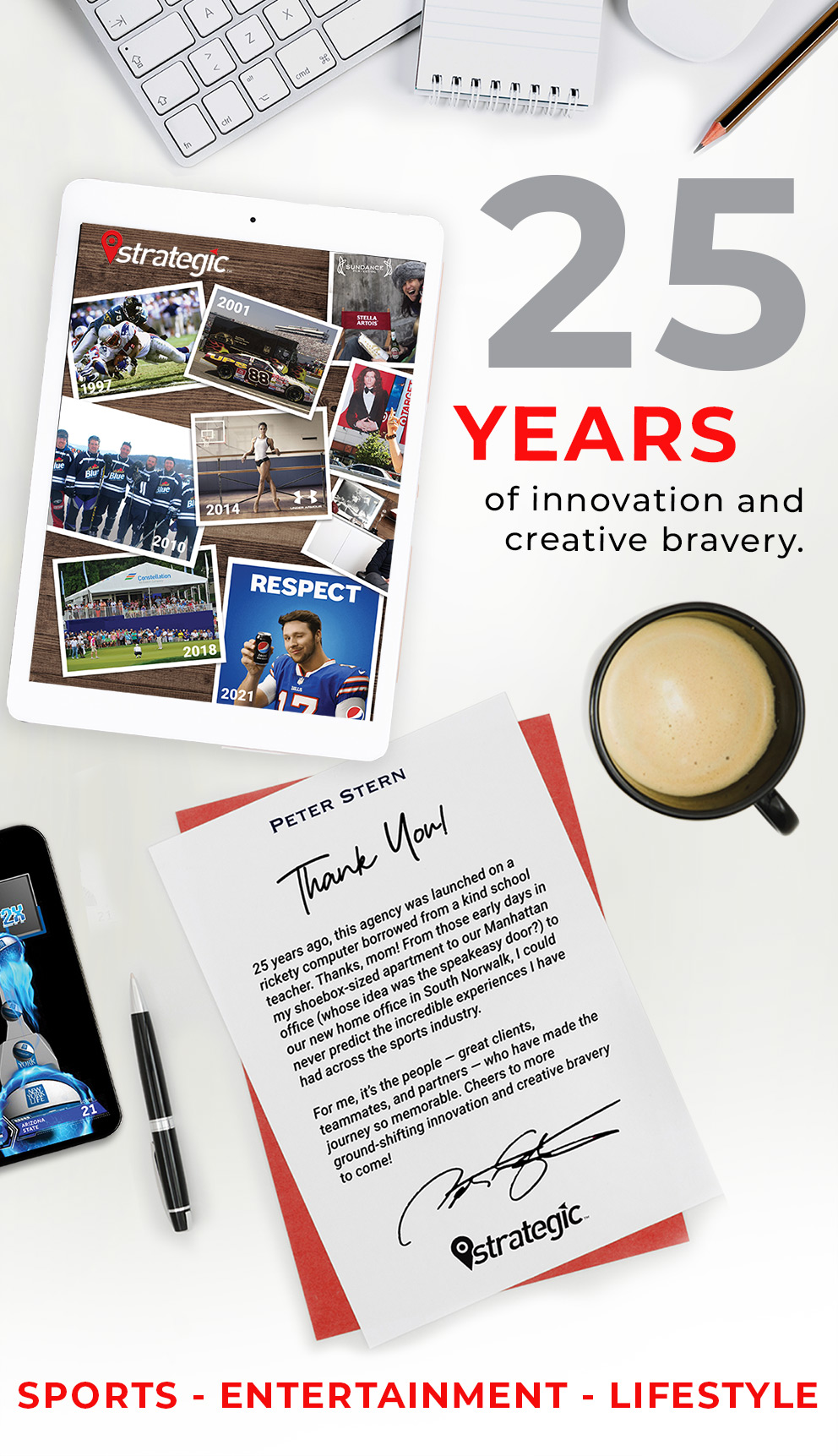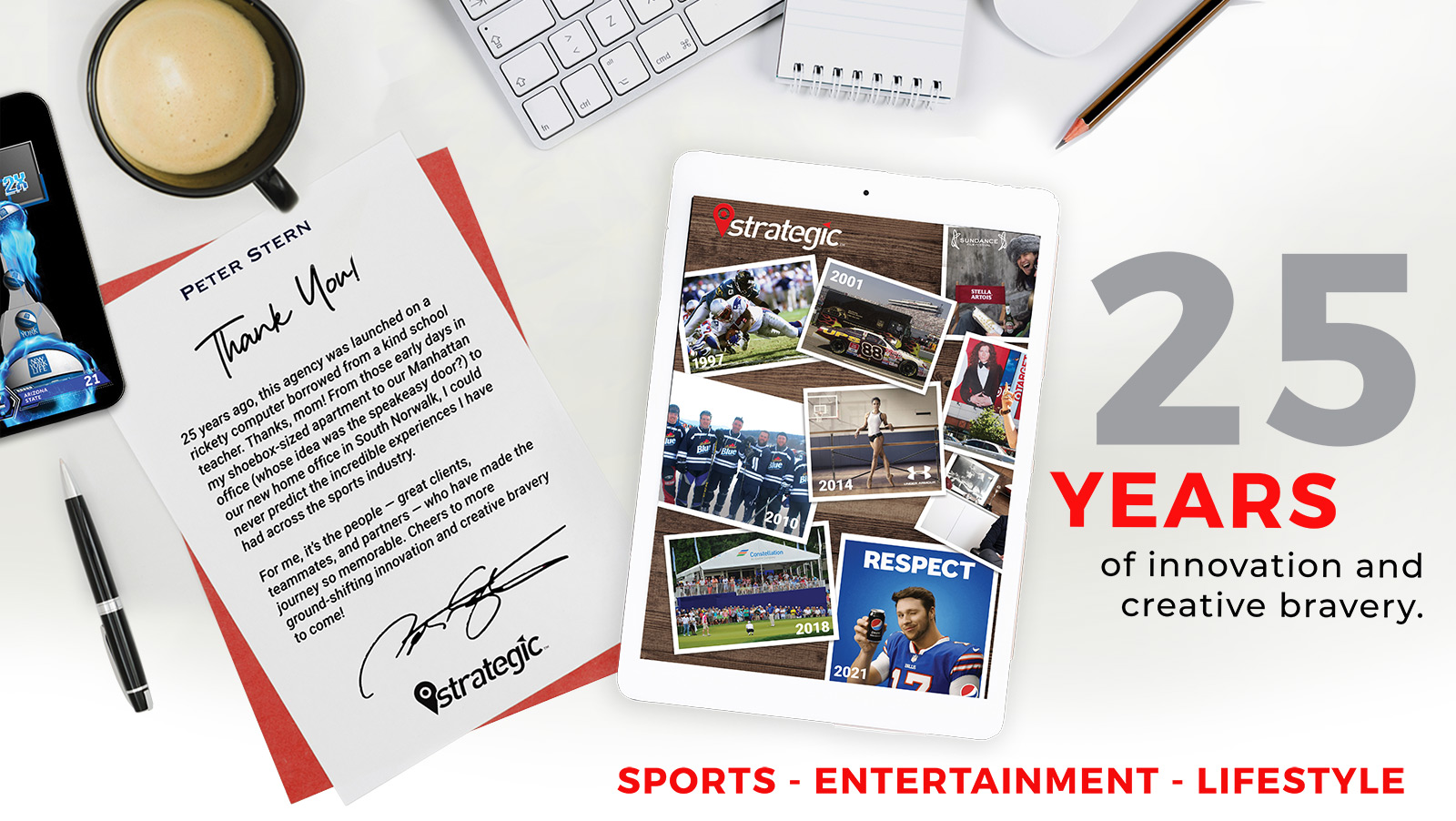 Learning | Innovating | Disrupting
We don't just call ourselves Strategic. We live and breathe results 24/7.  365.
We create unforgettable experiences that connect & enrich people's lives.  If an idea won't actually move the needle, or drive your customer to purchase, we're not interested.
Insights, data and technology, coupled with ownable Ideas, dynamic creative and great people.  It's been at the heart of our agency's DNA for 25 years.  And counting.