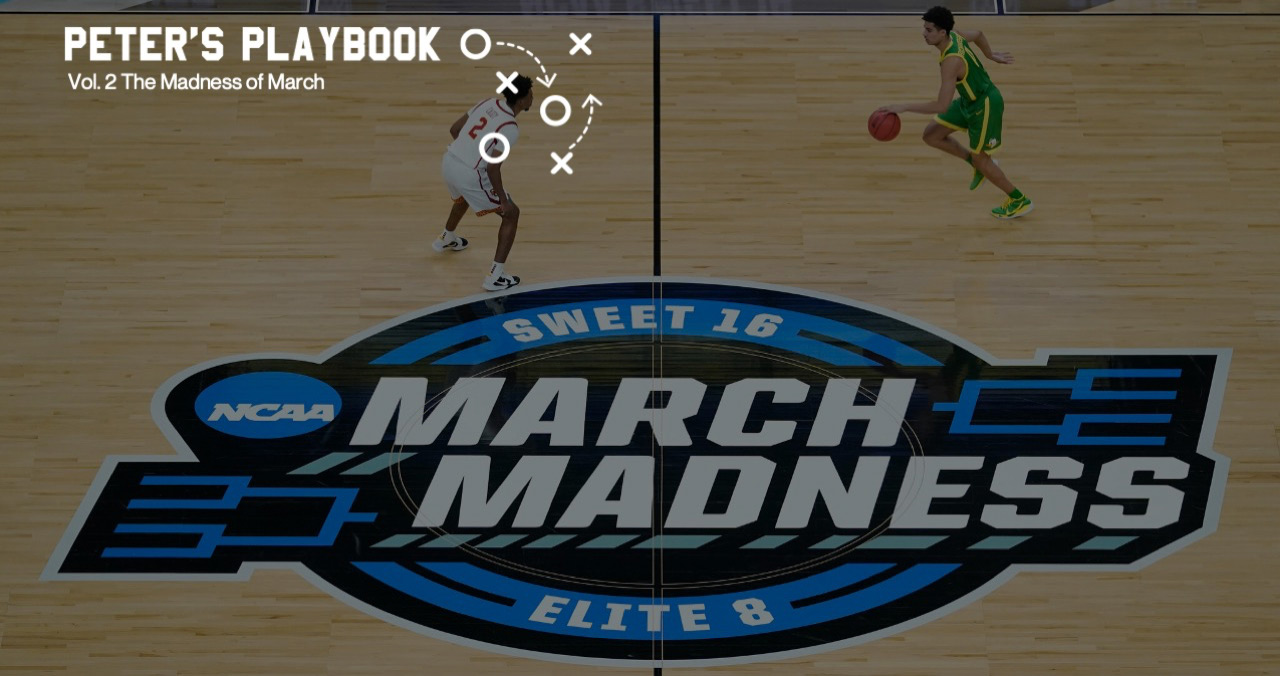 Every sport has their marquee-moment in the calendar. Super Bowl Sunday. The NBA on Christmas Day.  Bowl Games on New Year's Day.  The list is extensive.
But no sport - no sporting event entity - has an entire month of constant focus and attention like that associated with College Basketball. For nearly 30 days, avid and casual fans alike get to embrace the smiles and excitement from college students and alumni, agonize over the heartbreak of buzzer beater upsets and, if we're lucky, maybe even witness a real-life Cinderella story as they advance to the Final Four.
For brands, though, how they leverage their college basketball investments determines how and where they'll find sponsorship success. Today, I offer a client case study focused on our College Basketball 'roadblock strategy ' to provide a glimpse into how a brand can leverage this heightened awareness to achieve measurable impact.
Our longtime agency partner New York Life is one brand who has looked to college basketball, and specifically the thrilling lead up to the tournament, as a way to capture share of voice, drive awareness and leads, and also give back to local communities.
Since 2014 New York Life has been the presenting sponsor of the Men's ACC Basketball Tournament, as well as the PAC-12 Men's & Women's  Basketball Tournaments. The 'roadblock'  strategy we developed alongside our client, leverages the dominant position New York Life has with each conference during Conference Championship Week.
Digital Innovation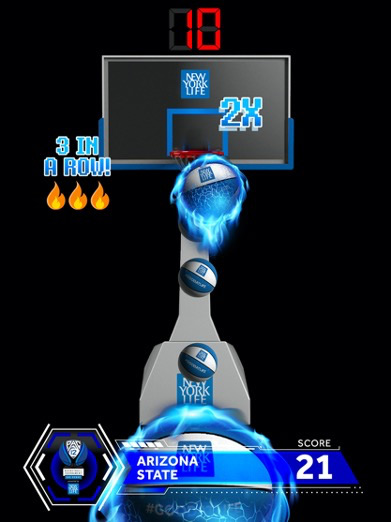 Now in its third year, we've worked with New York Life to launch an innovative web-AR pop-a-shot activation: Donation Dash. Pitting schools head-to-head off the court, Donation Dash enables participants from different fan bases to compete to score the most baskets in Augmented Reality. For those in attendance at the Barclays Center or T-Mobile Arena this year, they'll also get to experience the AR in-person via New York Life's on-site activations.
To tie things all together, the Boys and Girls Clubs of America from the winning school's market receives a donation on behalf of the New York Life Foundation.
Check out the Donation Dash here -> https://nyldonationdash.com/
Purpose Driven Engagement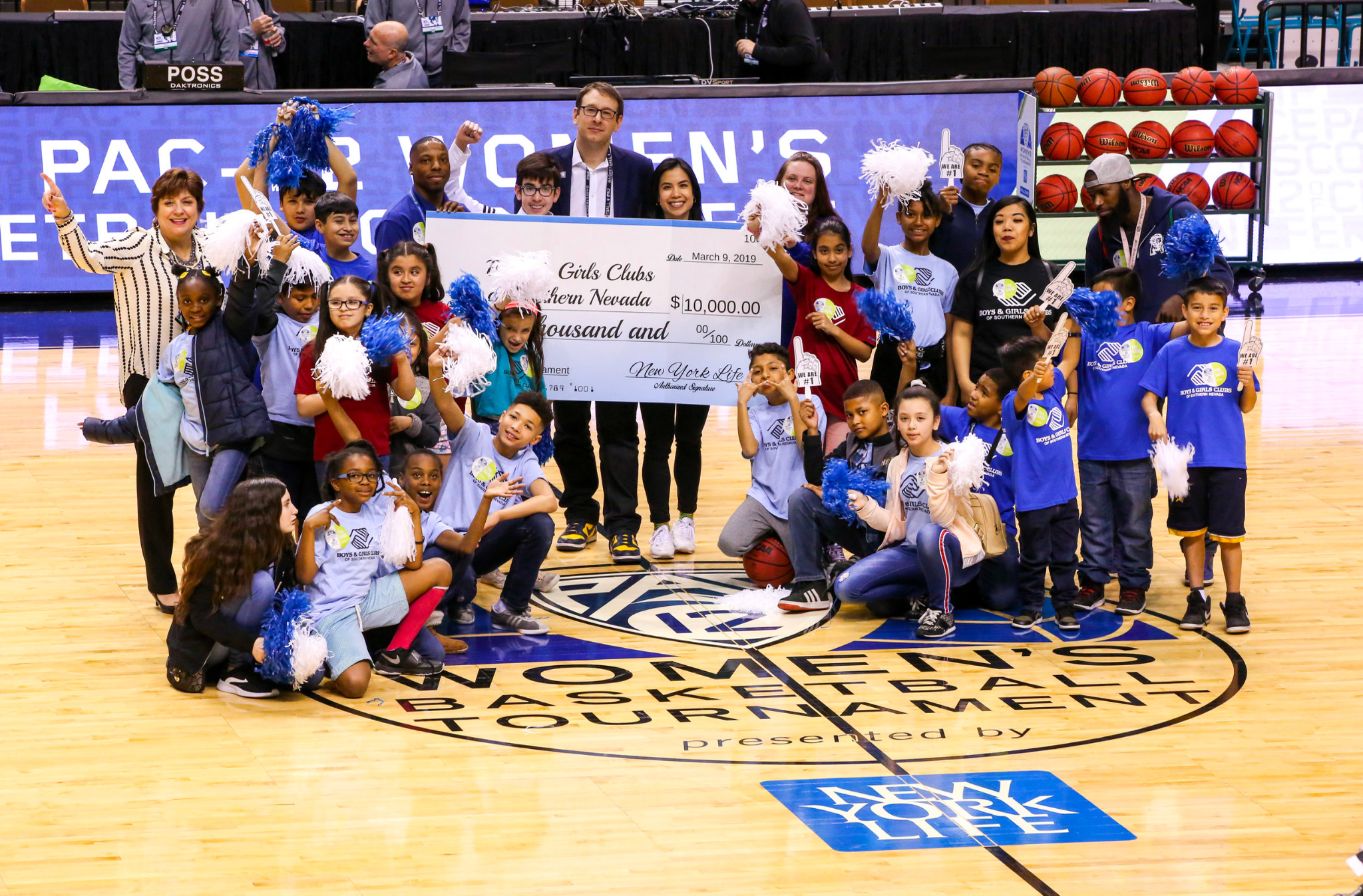 New York Life has been a longtime partner with Boys & Girls Clubs of America, which ties organically into their overall corporate brand values - agápē - which at its core is about putting others' needs first; AKA selfless love.
To expand their partnerships with the conferences beyond the court, each Pac-12 and ACC team is paired with a local Boys and Girls Clubs of America as part of the 'Donation Dash' virtual pop-a-shot game that culminates at the end of the Pac-12 and ACC Men's tournaments. At play's end, each Boys & Girls Clubs of America receives a donation from New York Life based on a pre-set amount according to how their partnered school finishes in the ranking.
KPI Focus Driven by 360 Activation
New York Life's College Basketball partnerships and activations have generated notable impact including 67% aided brand recall among all fans (the highest recall percentage of all activating brands) and 84% of the total broadcast value (versus all other sponsors at the ACC Tournament). This is in large part thanks to the integrated digital media, social media, and on-site signage and activation 'roadblock' that's deployed annually.
Who will emerge from tournaments this season? And what brands will capture the greatest share of voice?  It's time to find out.
Let the Madness begin!